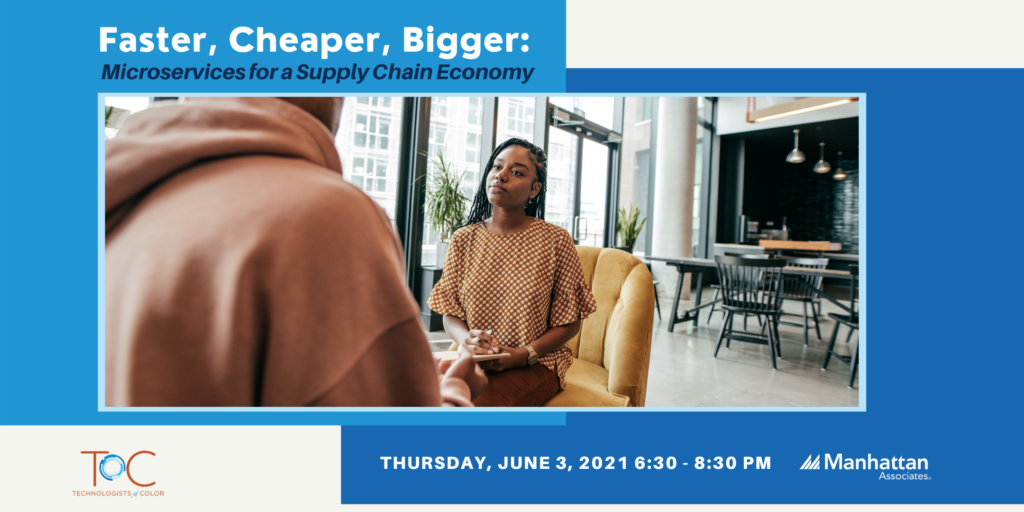 Join Priya Thinagar, Vice President of Research & Development – Manhattan Associates, as she presents: "Faster, Cheaper, Bigger: Microservices for a Supply Chain Economy"
You will learn:
What are microservices and how to quickly get started
How to build a small footprint microservice
To understand microservice communication protocols
How to scale and apply them to a complex supply chain business
A Q&A session and quiz will follow the presentation. There will also be prizes!!!
Register today to add microservices to your toolbox!!!